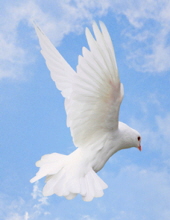 Obituary for Agniete Prackaila Bigelis
Gimė 1920 m. balandžio 19 d., Lietuvoje, Šiauliu aps., Šaukenai.
Mirė 2018 m. kovo 2 d. , North Riverside, IL.
Gyveno North Riverside, anksčiau Cicero, IL. ir Three Oaks, MI.
Nuiludi liko sūnus Mindaugas Pračkaila:duktė Ann Pračkailaitė; duktė Aldona Pračkailaitė; podukra Jurate Silverman su vyru Charles; posūnus Ramūnas Bigelis ir kiti gimines Lietuvoje.
A. + A. Agnietė buvo žmona A. + A. Leonas Pračkaila ir A. + A. Vincas Bigelis.
Priklause Sisters of St. Casimir Auxiliary.
Vietoj gelių prašom aukoti Sisters of St. Casimir Auxiliary.
Pašarvota trečiadieni kovo 7 d. 9:00 val. ryto Šv. Antano bažnyčioje, 15th St. Ir 50th Ave., Cicero, IL., kurioje 10:00 val. ryto bus aukojamos Šv. Mišios. Po Šv. Mišiu velione laidotuves bus Šv. Kazimiero Lietuvių kapinese.
Kviečiame visus draugus, artimuosius ir pažystamus dalyvauti laidotuvese.
Previous Events
Visitation
Saint Anthony Church
15th Street & 50th Avenue
Cicero,, Illinois 60804
Service
Saint Anthony Church
15th Street & 50th Avenue
Cicero,, Illinois 60804
Cemetery Details
Location
Saint Casimir Lithuanian Cemetery
4401 West 111th Street
Chicago, Illinois 60655