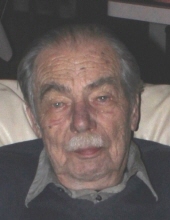 Obituary for Ignas Budrys
Gimė 1932 m. gruodžio 3 d., Lietuvoje..
Mirė 2018 m. sausio 10 d., New Lenox, IL.
Gyveno Lockport, IL, anksčiau Peoria, IL.
Nuliude liko žmona Dangira Laukytė; sūnus Audrius su žmona Ramona; sūnus Darius su žmona Lyda; duktė Vida Tamošiūnienė su vyru Aras; duktė Rima Jokubauskienė su vyru Robertas; anukai Jonas, Alina, Liana, Mintė, Marina, Vitas, Dalia, Aureja, ir Alanta; ir dukterecia Audrė Nakienė su šeima.
Pašarvotas pirmadieni sausio 15 d. 3:00 iki 7:00 val. vakarė Petkus Lemont laidojimo namuose, 12401 S. Archer Ave.(arti Derby Rd.), Lemont. Laidotuves ivyks antradieni, sausio 16 d. 9:30 val. ryto Petkus Lemont laidojomo namuose į Pal. Jurgio Matulaičio Misijoje, kurioje 10:00 val. ryto bus aukojamos Šv. Mišios. Po Šv. Mišiu velionis laidotuves bus Šv. Kazimiero Lietuvių kapinese.
Kviečiame visus draugus, artimuosius ir pažystamus dalyvauti laidotuvese.

Devoted husband of Dangira Budrys, Nee Laukys. Loving father of Audrius(Ramona) Budrys, Darius(Lyda) Budrys, Vida(Aras) Tamosiunas, and Rima(Robertas) Jokubauskas. Cherished grandfather of Jonas, Alina, Liana, Minte, Marina, Vitas, Dalia, Aureja, and Alanta. Beloved uncle of Audre Nakas and family.
Previous Events
Visitation
Petkus Lemont Funeral Home
12401 South Archer Avenue
Lemont, IL 60439
Service
Petkus Lemont Funeral Home
12401 South Archer Avenue
Lemont, IL 60439
Service
Blessed Jurgis Matulaitis Mission
14911 127th Street
Lemont, Illinois 60439
Cemetery Details
Location
Saint Casimir Lithuanian Cemetery
4401 West 111th Street
Chicago, Illinois 60655