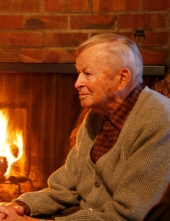 Obituary for Petras "Peter" Brizgys
Peter "Petras" Brizgys, May 17, 2018. Age 100. Devoted husband of the late Emilija Brizgys, nee Baniukaitis. Loving father of Antanas(Maria) Brizgys, Vince(Carol) Brizgys, Romualdas(Deborah) Brizgys, and Vida(Jesse) Cordova. Cherished grandfather of 10 and great grandfather of 10. Beloved brother in law of Aldona Brizgys. Fond uncle of many nieces and nephews. Funeral services Wednesday 10:30 A.M. at the Petkus Lemont Funeral Home, 12401 S. Archer Ave.,(at Derby Rd.), Lemont, to Blessed Jurgis Matulaitis Mission, Lemont, for Mass of Christian Burial at 11:00 A.M. Interment St. Casimir Lithuanian Cemetery. Visitation Wednesday 9:00 A.M. until time of service.

A†A PETRAS BRIZGYS mirė 2018 m. gegužės 17 d. Čikagoje. Gimė 1917 m. gruodžio 2 d. Lietuvoje. Gyveno Chicago, IL. Nuliūdę liko: sūnus Antanas su žmona Maria; sūnus Vincentas su žmona Carol; sūnus Romualdas su žmona Deborah; duktė Vida Cordova su vyru Jesse; 10 anūkų, 10 proanūkų, svainė Aldona Brizgienė, dukterėčios ir sūnėnai. A. a. Petras buvo a. a. Emilijos Baniukaitytės vyras.



Velionis bus pašarvotas trečiadienį, gegužės 23 d., nuo 9 iki 10:30 val. ryto Petkus Lemont laidojimo namuose, 12401 S. Archer Ave. (arti Derby Rd.), Lemont, IL. Atsisveikinimas vyks Pal. Jurgio Matulaičio misijoje, 14911 127th St., Lemont, IL, kurioje 11 val. ryto bus aukojamos šv. Mišios už jo sielą. Po šv. Mišių velionis bus palaidotas Šv. Kazimiero kapinėse. Kviečiame visus draugus, artimuosius ir pažįstamus dalyvauti laidotuvėse. Nuliūdusi šeima.
Previous Events
Visitation
Petkus Lemont Funeral Home
12401 South Archer Avenue
Lemont, IL 60439
Service
Petkus Lemont Funeral Home
12401 South Archer Avenue
Lemont, IL 60439
Service
Blessed Jurgis Matulaitis Mission
14911 127th Street
Lemont, Illinois 60439
Cemetery Details
Location
St. Casimir LIthuanian Cemetery
4401 West 111th Street
Chicago, Illinois 60655