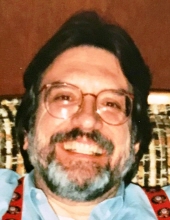 Obituary for Spyro S. Gialessas
Spyro S. Gialessas, age 67, passed away Friday February 16, 2018.
A Celebration of Life will take place on Wednesday, February 21, 2018 from 5:00 to 9:00 PM at Ruffled Feathers Golf Club, 1 Pete Dye Drive, Lemont, Il 60439.
Spyro was born in Chicago IL and was a resident of Lemont Il for 30 years. Spyro graduated from Austin High School Chicago Il in June 1967 and Northern Illinois University DeKalb, Il in May 1971 with a Bachelor's Degree in Marketing. Spyro was employed at Florsheim Shoe Company for 20 plus years and AFS for 5 years.
Loving spouse of Lori Gialessas and wonderful father to Nick, Maggie and Rob Gialessas. Proud brother-in-law and uncle to many.
Preceded in death by his parents Nicholas and Sofia Gialessas, his sister Betty Gialessas, his mother-in-law Margaret Lust and his sister-in-law Michelle Smith.
A private service will be held for family members.
Memorials may be made to the Alzheimer's Association.