Obituary for Romualdas Kasuba, Ph.D.
Romualdas Kasuba, Ph.D., P.E., Dr. (Hon), October 10, 2019. Age 88. United States Army Veteran. Dean Emeritus, College of Engineering and Engineering Technology, Northern Illinois University, DeKalb, IL. Devoted husband of Elena Nijole Kasuba, nee Mekys. Loving father of Dr. Vida Kasuba and Dalia(Mark,CAPT. U.S.N.- Retired) Metzger. Cherished grandfather of Romas and Lukas Metzger. Relatives and friends will gather Wednesday , Oct. 16, 2019 at 10:00 A.M. for Mass of Christian Burial with Military Honors to follow at the Blessed Jurgis Matulaitis Mission, 14911 127th St., Lemont, IL. Private interment St. Casimir Lithuanian Cemetery. Gifts in memory of Dr. Kasuba can be made to "The Romualdas and Nijole Kasuba Endowed Scholarship Fund". Please make out checks to the "Northern Illinois University Foundation" and send contributions to P.O. Box 746, DeKalb, IL 60115. Please include "Kasuba Scholarship" in the memo section, or Childrens Gate to Learning, or to Sunlight Orphan Aid in Lithuania, "Saulute", and will be deeply appreciated.

Gimė 1938 m. kovo 6 d., Lietuvoje.
Mirė 2019 m. spalio 11 d.
Gyveno Carol Stream, IL., anksčiau Cicero, IL.
Baige su sėima pasitrauki i Vokietijoje; A. + A. Ancius buvo Viet Nam karo veteranu su U.S. Army, ir dirbo kaip mechaniko inžinieru.
Niulude liko žmona Birutė Sedleckaitė; sesuo Elena Olišauskienė su šeima; pusesere Regina Šilgalienė; pusbrolis Marius Laniauskas su šeima; bei kiti gimines ir draugai Lietuvoje ir Amerikoje.
A. + A. Ancius buvo brolis A.+A. Alfonsas, Vacys, ir pusbrolis A. + A. Rimantas.
Vietoj gelių prašom aukoti Lietuvių Dukteru Draugija, Inc, Šv. Mišioms, arba Chicago's Mothers Foundation, Inc.
Pašarvotas treciadieni, spalio 16 d. 3:00 iki 8:00 val. vakare Petkus Lemont laidojimo namuose, 12401 S. Archer Ave.,(arti Derby Rd.), Lemont. Laidotuves ivyks ketvirtadieni spalio 17 d.9:30 val. ryto Petkus Lemont laidojimo namuose į Pal. Jurgio Matulaičio Misijoje, 14911 127th St., Lemont, Il. kurioje 10:00 val. ryto bus aukojamos Šv. Mišios. Po Šv. Mišiu velionis laidotuves bus Šv. Kazimiero Lietuvių kapinese.
Kviečiame visus draugus, artimuosius ir pažystamus dalyvauti laidotuvese.



Biographical and Professional Sketch
Romualdas Kasuba, Ph.D., P.E., Dr. (Hon)
Dean Emeritus and Professor Emeritus
College of Engineering and Engineering Technology
Northern Illinois University
DeKalb, IL

In 1986 Northern Illinois University (NIU), after a national search, selected Dr. Kasuba as the first dean for developing its newly on-paper established College of Engineering and Engineering and Technology. To this position he brought approximately eleven years of industrial experience and eighteen years of academic experience, including administration. Dean Kasuba led the College through its development, new building construction, accreditations, research expansion, and outreach phases to national recognition.

By 2003, under Dean Kasuba's administration the college, with the departments of Electrical Engineering, Industrial Engineering, Mechanical Engineering and Technology had grown to 1620 undergraduate and graduate students, 50 professors, 10 adjunct professors, 60 graduate assistants, and 20 professional staff. Concurrently, the college developed world-class facilities, several research clusters and extensive interactions with industry, state and federal agencies. Most importantly, the college became nationally recognized for the quality of its educational programs, research, innovations, outreach,
rapid accreditations, and assessments by industry and peer institutions, minority graduation rates, USNWR reports, and grant agencies. Dr. Kasuba, after seventeen years of service, retired as the founding dean in 2003. On that occasion, the NIU Board of Trustees honored him with a special recognition plaque for this founding work. In 2004 Northern Illinois University awarded him the titles of Dean Emeritus and Professor Emeritus. In 2011, as a part of the 25th Anniversary Celebrations of the NIU College of Engineering and Engineering Technology, the main engineering auditorium was dedicated as the Dean Romualdas Kasuba Auditorium.

Prior to joining NIU, Dr. Kasuba was director of the engineering doctorate program, chair
of the Department of Mechanical Engineering, and professor at Cleveland State University, Cleveland, Ohio (1968-1986). In these positions he was extensively involved in on-campus and off-campus technical research. In addition, he completed a two-year academic management program sponsored by the Ohio Board of Regents.

On the personal side, Dr. Kasuba is a native of Kaunas, Lithuania. In Kaunas he finished the Montessori grammar school (unique in Europe at that time), and completed four years of schooling at the IV Gimnazija. The family experienced both the Soviet and Nazi occupations of Lithuania as well as the WWII hardships and dangers. During the first Soviet occupation of Lithuania (1940-1941) the family was saved only by chance from deportation to Siberia as politically unreliable people. From 1941-1944 the family experienced the full brunt of Nazi occupation. In October of 1944, amidst the battles, the family found themselves in Nazi Germany. Here, Dr. Kasuba was a forced farm laborer with the prisoners of war from Belgium and Holland until the end of WWII. Then he was able to resume and finish his high school education in Munich, Germany. The family came as displaced persons to the United States of America in December, 1948

After two years of factory work in New York and Chicago he was economically able to begin his baccalaureate studies on a full time basis. He received all his degrees in mechanical engineering from the University of Illinois in Urbana-Champaign: B.S. (1954), M.S. (1957) and Ph.D. (1962). Between his degrees he served in the United States Army and worked as a design engineer at Danly Machinery Corporation in Chicago.

Dr. Kasuba amassed about eleven years of industrial experience in aerospace (TRW, Inc. in Cleveland) and manufacturing industries (Warner & Swasey Co. in Cleveland and Danly Machinery Corp. in Chicago). After receiving his Ph.D. degree, he joined TRW, Inc. At TRW Inc. he was head of the stress and dynamics department and corporate design review board member. He participated in projects such as Saturn IV, Lunar Excursion Module of the Apollo system, auxiliary power systems for unmanned space flights, etc. Most of his research work dealt with new materials and system design for light-weight, extreme pressures and temperatures, high rotating speeds and "zero defect" reliability conditions. Most of his work was classified.

While working at TRW Inc., Dr. Kasuba taught two evening graduate courses at Cleveland State University. In addition, he made presentations at professional meetings and gave a two-day seminar on aerospace engineering at Virginia Tech. Later
he had an interesting transition to the academic world. In 1968 TRW Inc., as a civic minded corporation, loaned Dr. Kasuba for three years to Cleveland State University to help with the development of graduate programs in mechanical engineering. During this period, with concurrence of TRW Inc and Cleveland State University, he chose to pursue an academic career. He remained as a consultant with TRW Inc.

While at Cleveland State University he spent most of his academic summers as a full-time researcher at Warner & Swasey Company. His research tasks included reengineering of machine tools to maximize their capabilities and precision way above the originally designed performance levels; thermal balancing of machine structures; hypervelocity punching, and new concepts in super-speed grinding processes.

Dr. Kasuba, in his areas of expertise in systems design, power transmission, concurrent engineering, educational innovations and methodology has published as an author or co-author over fifty refereed conference and journal papers in the open technical literature. In addition, he authored over thirty classified and proprietary research reports to NASA, TRW, Inc., Atomic Energy Commission, Warner and Swasey Co., Department of Defense, etc. Because of their restricted confidential nature, most of these materials could not be published in the open technical literature.

His academic research in systems design, and educational improvement projects were externally funded by approximately $2,000,000 in 1980's dollars. He has presented a number of lectures in Japan, China, Lithuania, Germany, Denmark, Italy, Australia, Poland, Venezuela, and France. As a college administrator he redirected his research to educational matters and development of new type of engineers for rapidly changing technologies. Many of his concepts in assessments, educational methodology and modeling were disseminated via UNESCO International Center for Engineering Education Center (UICEE).

In the academic and professional areas Dr. Kasuba was a recipient of several national and international recognitions which also included: Fellow, American Society of Mechanical Engineers (ASME); Certificates of Appreciation from the ASME Design Division; Distinguished Faculty Award, Cleveland State University; Sigma Xi; Tau Beta Pi; Certification of Recognition from NASA Inventions and Contribution Board for Developing New Technology.

Among other honors in 1994 he was an invited distinguished scientist at Tokyo Institute of Technology. In 1996 he delivered an invited lecture at the UNESCO 50th Anniversary Jubilee Conference on Engineering Education. In 1998 he was awarded an honorary doctorate from Kaunas University of Technology, Lithuania. Also in 1998 received, with a coauthor, the top (diamond) award from the UNESCO International Engineering Education Center (UICEE) for the best conference paper. The National Academy of Sciences of Lithuania elected him as an international member to the academy in 1999. The Tokyo Institute of Technology invited him in 2001 to provide workshops on restructuring of universities and assessments. In 2004 he was honored with the Distinguished Alumnus Award by the Department of Mechanical Engineering at the University of Illinois, Urbana-Champaign. He was a recipient as coauthor of another diamond award in 2006 from the UICEE for the best conference paper.

In 2008 the Ministry of Education of Science of the Republic of Lithuania honored Dr. Kasuba with an award for overseas Lithuanians for his lifetime achievements in engineering and engineering education and collaboration with scientists in Lithuania.

He was involved in organizing several international and national technical conferences in the USA and Lithuania. In 1993-1994 he was a member of the Corporate Roundtable of the American Society for Engineering Education (ASEE) for developing new concepts for "Engineering Education for a Changing World." In 1993 Dr. Kasuba received the B.S. 5750 (ISO 9001) Quality Assurance Assessor certification. He was also a licensed Professional Engineer (P.E.) in the states of Ohio and Illinois. In 2008 he received an OSHA (Occupational Safety and Health Administration) certification for assessing workplace safety in general industry according to the OSHA federal standards.

Dr. Kasuba considered the development of a brand new College of Engineering and Engineering Technology at Northern Illinois University as his principal administrative achievement. This college received the State of Illinois and national ABET accreditations in the shortest possible time (1988-1989).

In addition to his administrative duties, he had a number of important personal professional accomplishments in engineering and engineering education:


• Unique Gear System Test Machine (UGSTM) for determining dynamic loads, stresses friction, oil-film behavior, and damping in conventional and planetary spur gear trains (principal developer). The machine was based on a compound planetary train concept which allowed eliminating the need for the slip-rings, thus, increasing the accuracy of tribological and dynamic measurements. The machine was also used for major tribology and gear dynamics Ph.D. research projects, which also included some NASA applications (work was done at University of Illinois).

• Optimum Metric Fastener System - OMFS. (Principal Developer, as a consultant, to Industrial Fasteners Institute, Cleveland). A number of the OMFS recommendations and geometrical configurations were accepted by industry in the USA and Europe. A portion of this work was presented in a special report by the American Metric Council to the U.S. Congress. Also published by the American National Standards Institute.

• An Iterative Digitized Method for Analyzing Gear Systems- a pioneering unique interactive digitized multi-degree-of-freedom rotational non-linear dynamics model for analysis and design of rotating spur gear systems in external, internal, and planetary configurations. This model included manufacturing errors and load-induced deformations of gear teeth, hubs, and shafts leading to non-linear changes in operational contact ratios, stresses, and natural frequencies. This method optimizes high-speed gear systems and tooth profile modifications for best dynamic performance either in the low or high contact ratio regimes. (Principal developer at
Cleveland State University). Awarded Certificate of Recognition from NASA Inventions and Contribution Board for Developing New Technology. This method led to invited lectures at NASA conferences and professional meetings in the USA and abroad.

• Variable Wind Speed-Constant Frequency Wind Turbine System for the U.S.

• EOGENES program (engineering-oriented general education for non-engineering sectors/students) taught entirely by engineering faculty at Northern Illinois University for campus-wide and industrial audiences. EOGENES is a unique technical humanities program. This program was also offered to non-engineering executives.

• Invited lecture on engineering and technology education at the UNESCO 50th Anniversary Conference in Paris, France, 1996.

• Keynote Address at UNESCO Global Congress on Engineering Education, Cracow, Poland, 1998.

• An accelerated B.S./M.S. program with undergraduate research emphasis (at NIU).

• Curricular reform for global engineering (at NIU).

• Two Diamond Awards from UICEE for best conference papers.

• Development of innovative interdisciplinary doctorate program in systems engineering at Cleveland State University. Developed similar plans for NIU.

• Established and coordinated a national OSHA Training Center at Northern Illinois University for providing training to government agencies and variety of companies. Partners: National Safety Council and Construction Safety Council.

• Developed a forum at Northern Illinois University to study international aspects in engineering education and international licensing of engineers.


Other

Awarded two varsity letters in track and field, University of Illinois-Chicago, 1952-1953

Player, Great Neck, L.I., N.Y. Soccer Club (1949-1950)

Charter Member, LITHS Soccer Club, Chicago (1951 - present)

Competitive tennis player at city- level senior tennis tournaments

Member of the Joint Parliamentary Commission at the Parliament of the Republic of Lithuania representing the Worldwide Lithuanian Community's interests in educational, cultural and emigration areas. Elected by the American Lithuanian Community to a three-year term in 2006.

Dr.Kasuba was a committed Huskie and always remained a goodwill ambassador for the College and NIU. In that spirit, with his wife Nijole, they established two endowed scholarships for NIU students majoring in Mechanical Engineering.

Up until his death, he continued to research engineering education trends in the European Union countries with his colleagues at Northern Illinois University and in Europe.
To send flowers or a remembrance gift to the family of Romualdas Kasuba, Ph.D., please visit our Tribute Store.
Previous Events
Service
Blessed Jurgis Matulaitis Mission
14911 127th Street
Lemont, IL 60439
Cemetery Details
Location
St. Casimir LIthuanian Cemetery
4401 West 111th Street
Chicago, IL 60655
Memorial Contribution
"Northern Illinois University Foundation, Kasuba Scholarship Fund
Northern Illinois University Foundation
P.O. Box 746
Dekalb, Illinois 60115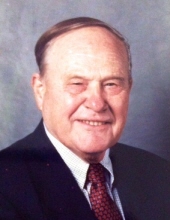 Thank you for sharing your
memory of Romualdas
Provide comfort by sending fresh
flowers from our local florist.
No thanks, please don't show me this again.